OSM Aviation Academy
A Green flight school
OSM Aviation Academy firmly believes that the future of flight is electric and zero-emission. We are therefore excited to welcome our all electrical airplanes into our fleet and to show the world that aviation also can be a green industry.
Together we shape the future of green aviation!
Sustainable flight training
We want to contribute to sustainable air travel by including all electrical airplanes in our flight training to qualify pilots for the future on sustainable wings.
Zero-emission
Our new eFlyer2 is a step in the direction of zero-emission flight training. It also offers significantly lower noise pollution compared with conventional aircraft.
The future is electric
It is a matter of time before electrical airplanes enter into commercial air travel - and we want to be at the forefront when it is time.
order of 60 new
All-electrical aircraft
In 2019, OSM Aviation Academy placed an order for 60 new all-electrical aircraft from Colorado-based aircraft manufacturer Bye Aerospace. The aircraft will be used for training at our different flight training centers in the USA and Scandinavian to qualify pilots for the future on sustainable wings.
The eFlyer2 from Bye Aerospace in Denver offers zero-emission and significantly lower noise pollution compared with conventional aircraft, along with enhanced speed and altitude performance.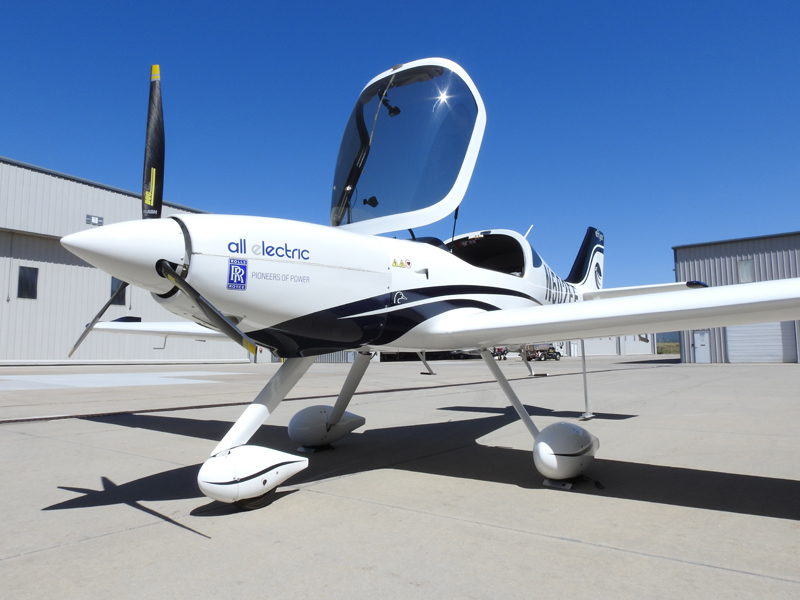 Choose a green flight school 🌱
Want to be part of the new era of aviation and fly on sustainable wings? Learn
more about the different pilot programs that OSM Aviation Academy offers in Norway, Sweden, and the USA.
While we wait ...
The journey towards zero-emission flight training has already started a few years back. It started when the maintenance team, OSM Aviation Airtech, took the decision to upgrade our Cessna 172's with diesel engines instead of gas engines.
Read more about why the upgrading of new diesel engines in our Cessna 172's is a better environmentally option in this article.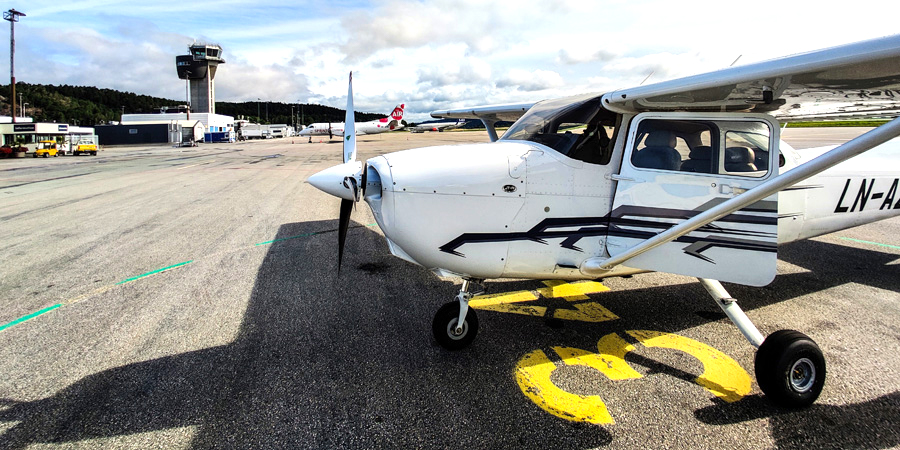 What do our students think about the electric future?
We asked our students what they think about the new electrical aircraft and how excited they are to hopefully be the first generation to fly in an all-electrical airline. Read some of their answers below or head over to the article to read all their answers:
Elias, YH-21
"This is really cool and definitely the future! It is good that the school is at the forefront of the industry, I am super excited! This will be a new era within aviation and it will be cool to be the first generation of pilots to be part of this. Will it be as cool as flying the 747 for the first time? Who knows ;)"
Tomas, FOP SWE 19-2
"I think that eventually, all types of transportation will have to leave fossil fuels behind and look for an alternative, aviation is no exception. When electric engines are available it is great to see them in the air, not only in cars. I do believe it is going to be a similar technological jump forward, as it was in the past from only propeller aircraft to turbine aircraft - maybe even bigger. I think that electrical potential in aviation in the form of drive is yet to be discovered in its full potential. The era of supersonic travel has a chance to return back to commercial aviation."
Pim, FOP NOR 20-2
"I think that it is really good to have electric-driven planes especially for a Flight School that makes a lot of hours. It is good for the environment and we do not have to use the fuel station anymore because we can charge them in the hangar. I am always excited about the future and hopefully, all-electrical airlines will become reality."
Kimmy, FOP SWE 20-2
"Exciting times! In the beginning, it will be perfect for short hauls. Generates less noise pollution as well! Combustion Engines have been here long enough time, not only in Aviation."
Emily, FOP NOR 20-2
"I support the investment, electrical aircraft will definitely be a part of our greener future. I can't wait to be a part of the introduction to a greener world of aviation!"
taking responsibility
Let's talk electric aviation
In this podcast episode, we had a chat with George Bye, the CEO of Bye Aerospace, and Tony Thompson, the President of Quantum to explore the future of electric aviation together. Tune in to the episode here.
This is what you can expect from us...
We want to bring you fun, exciting and interesting news from OSM Aviation Academy and the airline industry alike. You will be entertained, educated and maybe even enlightened!
As a subscriber to our newsletter, your opinion is incredibly important to us. If at any time you feel like giving us feedback on what we are doing great and what you think we can improve, we encourage you to do so.
Remember, this newsletter is for you. If we're not delivering great reading material, we need to apply more thrust and keep climbing to the next flight level.
(and if you grow tired of us, you can always unsubscribe...)