OSM Aviation Academy
Career and job market
let's take a look at the
Aviation Market Outlook
The
Boeing Market Outlook
is one of many sources forecasting a high demand for pilots in the coming years. Their estimate is backed by many other sources such as
Airbus
and
ICAO
.
As a result of the COVID-19 pandemic, the short-term need for pilots has been drastically reduced, but the underlying need for pilots is will still be there as the aviation industry and global economy recovers.
By looking back in time, we can also determine that the aviation industry has been resilient and growing in spite of its many challenges. The global financial crisis, wars, oil crisis, and terrorist attacks are some of the external threats that airlines have been faced within the past decades. Nonetheless, air travel has been doubling every 15 years as measured by Revenue Passenger Kilometres (RPK's) and with the global population on its way towards eight billion(!) people, we can assume that this trend is likely to persist.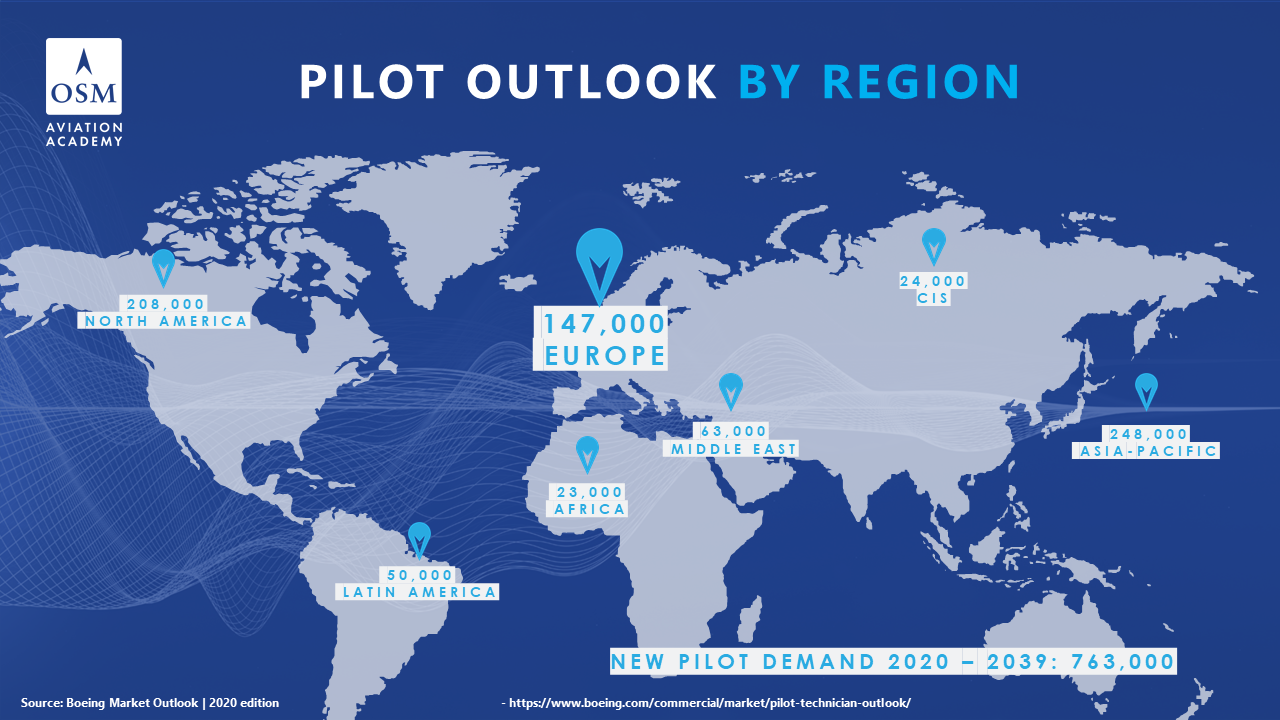 Is there a high demand for pilots?
Just as in any other industry, the aviation industry provides no guarantees. However, if we take Boeing's Pilot and Technician Outlook into account, it is hard not to be positive about the hiring situation for pilots in the next two decades.
WHAT DOES THE PREDICTED
PILOT DEMAND SAY?
The most explosive growth in terms of pilot demand is predicted in the Asia-Pacific region, where large economies such as China contribute in an extraordinary manner due to an exponentially expanding middle class. Even though the North American and European markets are more saturated, there is still substantial growth to be expected in these regions as well. With a forecasted need for more than 352,000(!) pilots estimated by Boeing by 2037.

If you are a European citizen, the job market you should initially focus on is the European market. In Europe alone, the growth rate is expected to provide 146,000 pilot jobs in the next 20 years. This is also why OSM Aviation Academy and OSM Aviation focuses on providing the best flight training for those who want a career in the skies.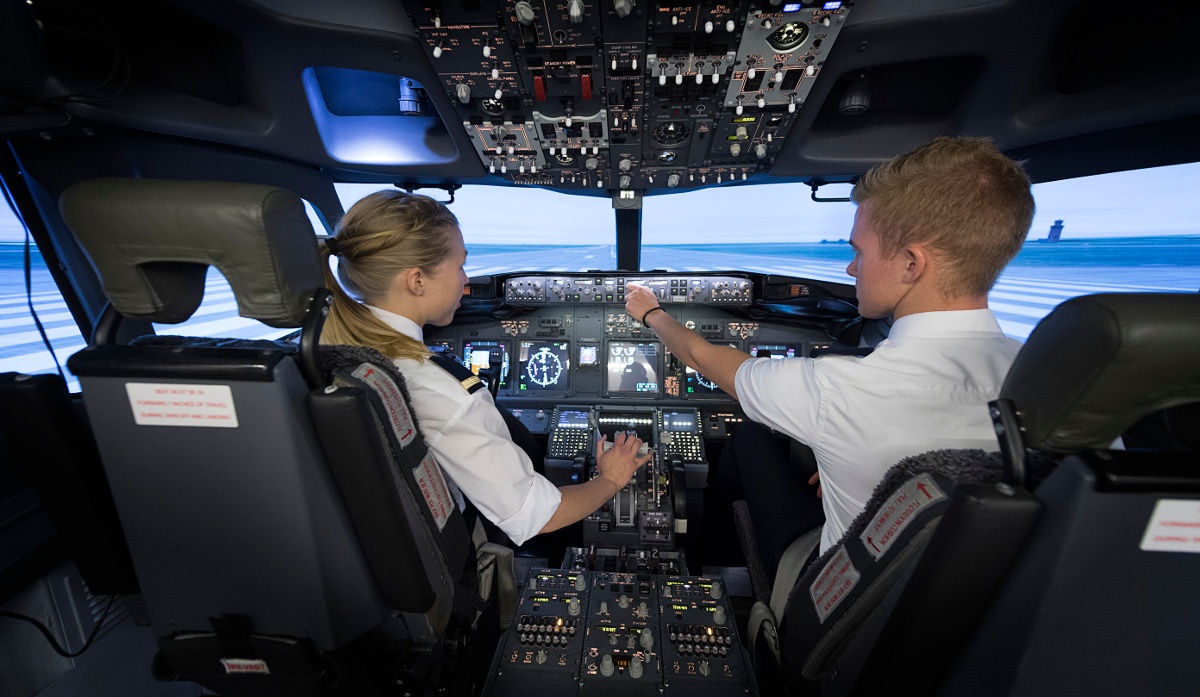 Ready for the next step?
Interested in becoming a professional pilot? Click the button below to learn more about the different pilot programs that OSM Aviation Academy offers in Norway, Sweden, and the USA.
Do your research
Knowledge hub
Choosing your education and career is one of the major choices you make in your life, make sure it's a good choice for you, and do the proper research before you decide.
This is what you can expect from us...
We want to bring you fun, exciting and interesting news from OSM Aviation Academy and the airline industry alike. You will be entertained, educated and maybe even enlightened!
As a subscriber to our newsletter, your opinion is incredibly important to us. If at any time you feel like giving us feedback on what we are doing great and what you think we can improve, we encourage you to do so.
Remember, this newsletter is for you. If we're not delivering great reading material, we need to apply more thrust and keep climbing to the next flight level.
(and if you grow tired of us, you can always unsubscribe...)