About us
Our company history
OSM Aviation Academy has delivered professional flight training to individuals and airlines for more than 55 years. On this page, you will find some of our milestones throughout the years.
2018
We changed our name from Scandinavian Aviation Academy (SAA) to OSM Aviation Academy () to unify our brand and opened a new flight school in Arendal, Norway. The first class started their integrated pilot education in September 2018.
2017
OSM Aviation becomes majority shareholders in Scandinavian Aviation Academy in October 2017. Together, we can now offer career paths for future pilots in a stronger cooperation than ever before.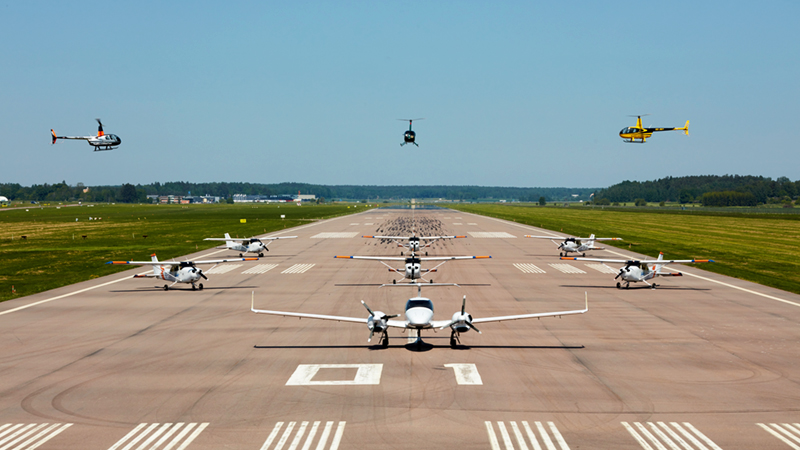 2016
Scandinavian Aviation Academy is trusted with providing government-sponsored flight training for 4 new years due to the high quality of our training and fantastic employment rates.
2015
Scandinavian Aviation Academy introduces the First Officer Program in Västerås, Sweden. A self-sponsored, integrated pilot education where all of the training is done in Sweden.
2014
SAA is approved by the National Agency for Higher Vocational Education (Yrkeshögskolan) to perform a 2-year integrated helicopter pilot program and Flight Instructor (FI) course.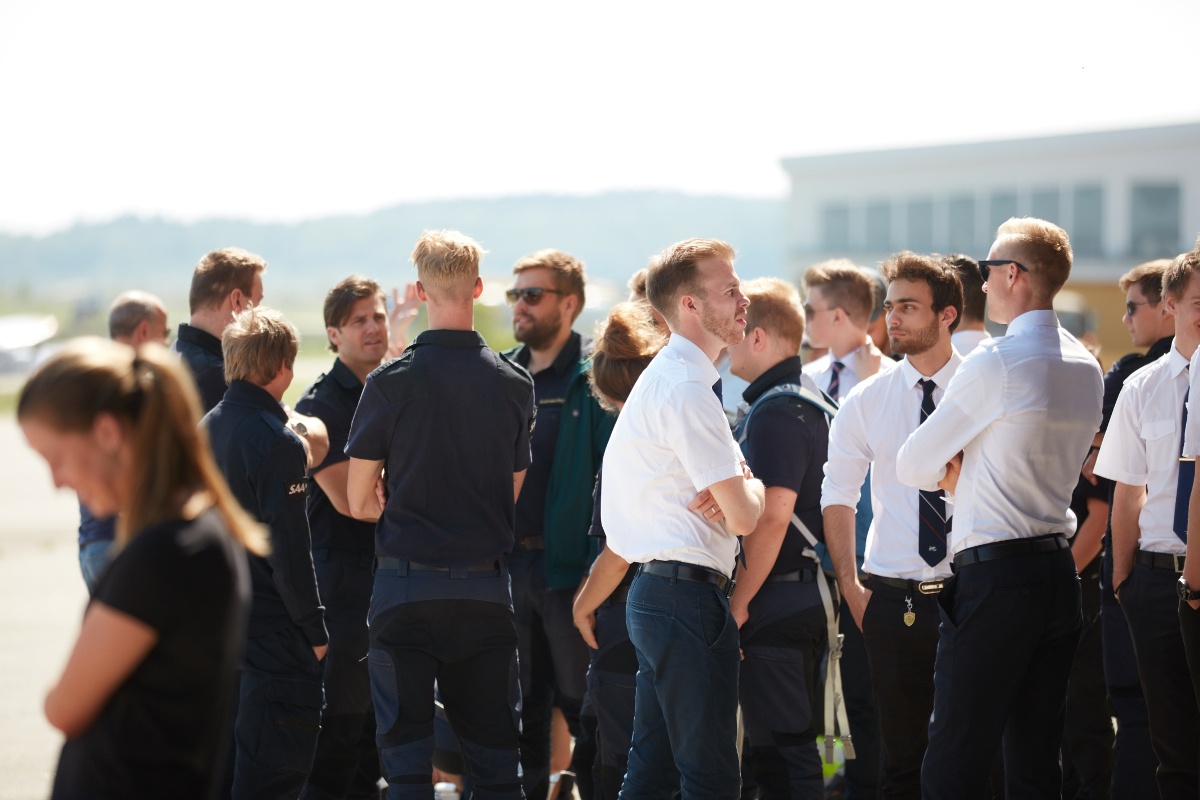 2013
Scandinavian Aviation Academy celebrates 50 years in business and is approved by the National Agency for Higher Vocational Education in Sweden (Yrkeshögskolan) to perform an integrated pilot education. We renew our fleet by replacing the beloved Beechcraft Dutchess (BE76) with Diamond Twinstar (DA42) aircraft. We also get a brand new Boeing 737 Next Generation simulator.
2012
The Distance Learning System is licensed to Pilot Flight Academy in Norway. A partnership with SAAB Aerosystems and Braathens Regional is established. 90% of SAA Inc. in San Diego is sold to Velocity Group and a partnership is established with them to provide EASA training in San Diego.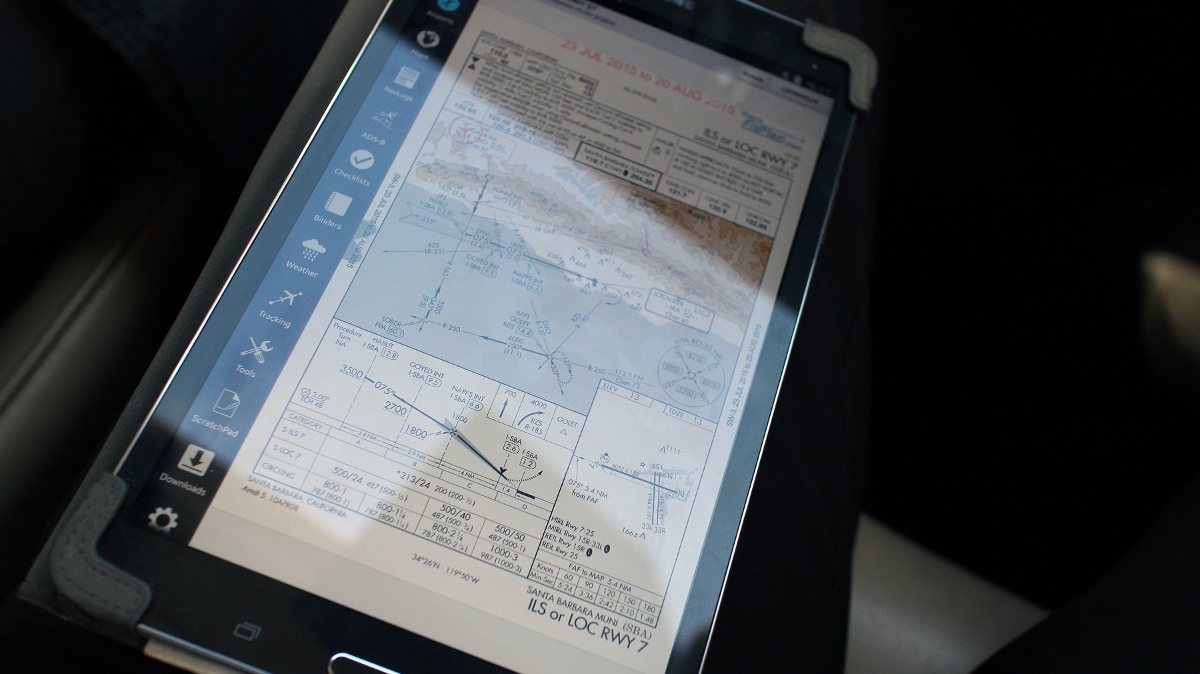 2010
The National Agency for Higher Vocational Education (Yrkeshögskolan) approves Scandinavian Aviation Academy to continue their governmental pilot training in Västerås.
2009
Distance Learning System (DLS) is licensed to WestAtlantic Europe.
2008
Expansion with students from China Eastern in San Diego. Partnership with European Pilot Selection & Training (). Distance Learning System (DLS) licensed to BRA Training.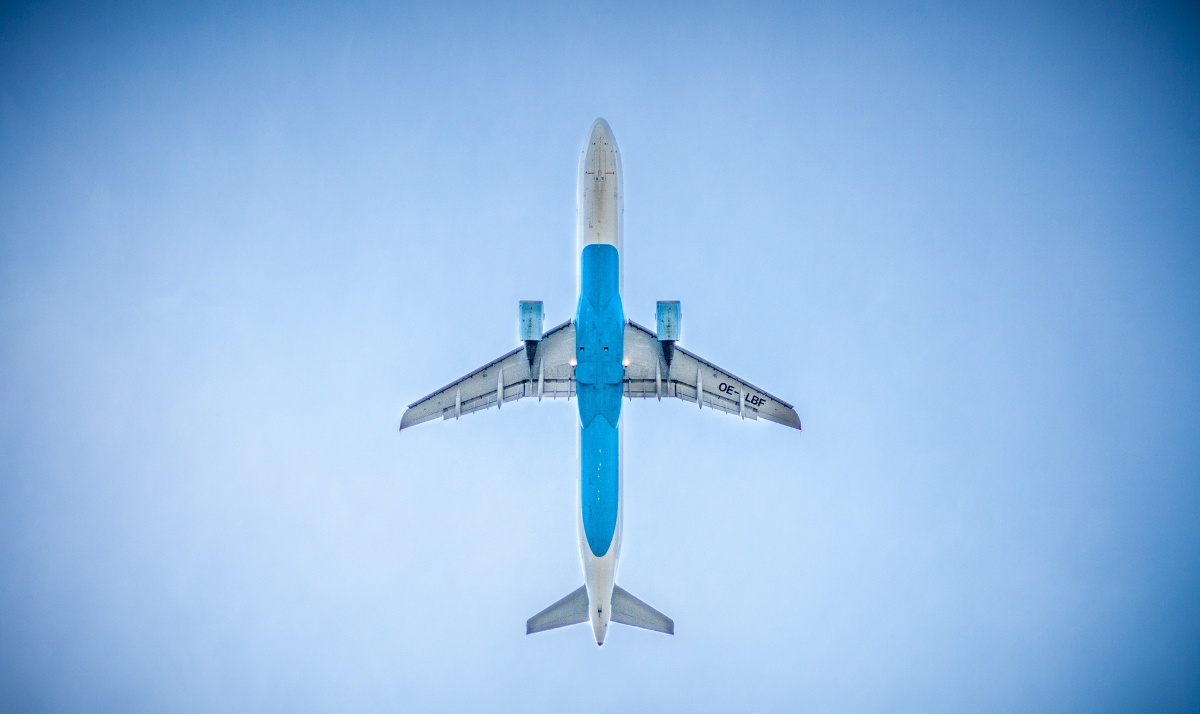 2007
The Distance Learning System (DLS) is licensed to Finnair.
2006
Cooperation with BRA Training is initiated, 10 pilots are type rated on SAAB 2000, all 10 were hired by airlines shortly after the training. The Swedish Civil Aviation Authorities (Transportstyrelsen) approves JAA ab-initio education at the satellite base in San Diego, CA. Examinations via the internet are approved in San Diego.
2005
BF Hangar 5 merges with Dala AirTech AB and changes the name to Scandinavian AirTech AB. The new company handles all maintenance for Scandinavian Aviation Academy in Sweden.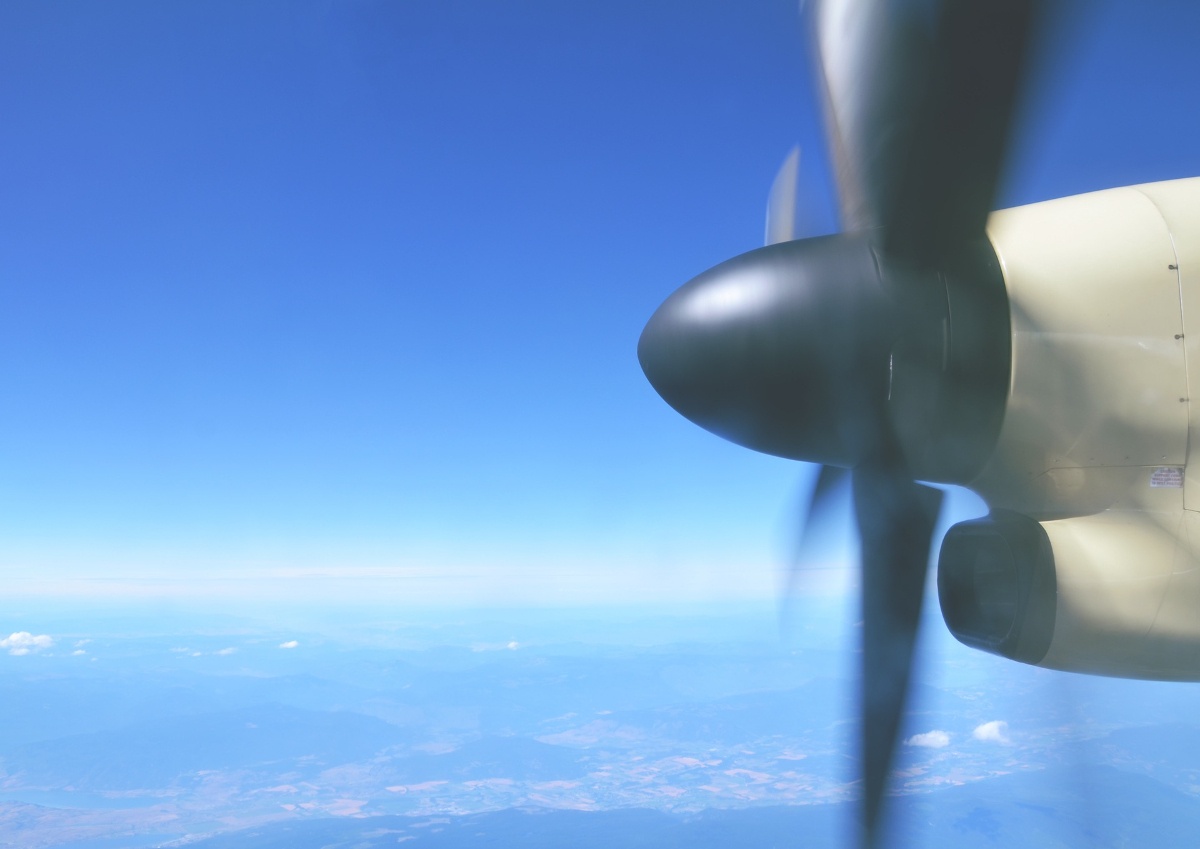 2004
SAA develops its own Distance Learning System (DLS). Initially, the online portal is used for theoretical courses, it is later expanded to include an Occurrence Reporting (OR) system, a test module, and a file storage module. A new Elite FNPT II simulator is acquired for the Västerås base.
2003
BF SAA AB together with SAS Flight Academy is approved to conduct training for Ryanair. Scandinavian Aviation Academy receives status as "official training provider" for Ryanair and 48 pilots are recruited and type rated on the Boeing 737 Next Generation during 2003 and 2004.
2002
Volito AB acquires 100% of the shares in SAA. An agreement with SAS Flight Academy gives SAA the exclusive rights to sell self-sponsored type ratings to individuals.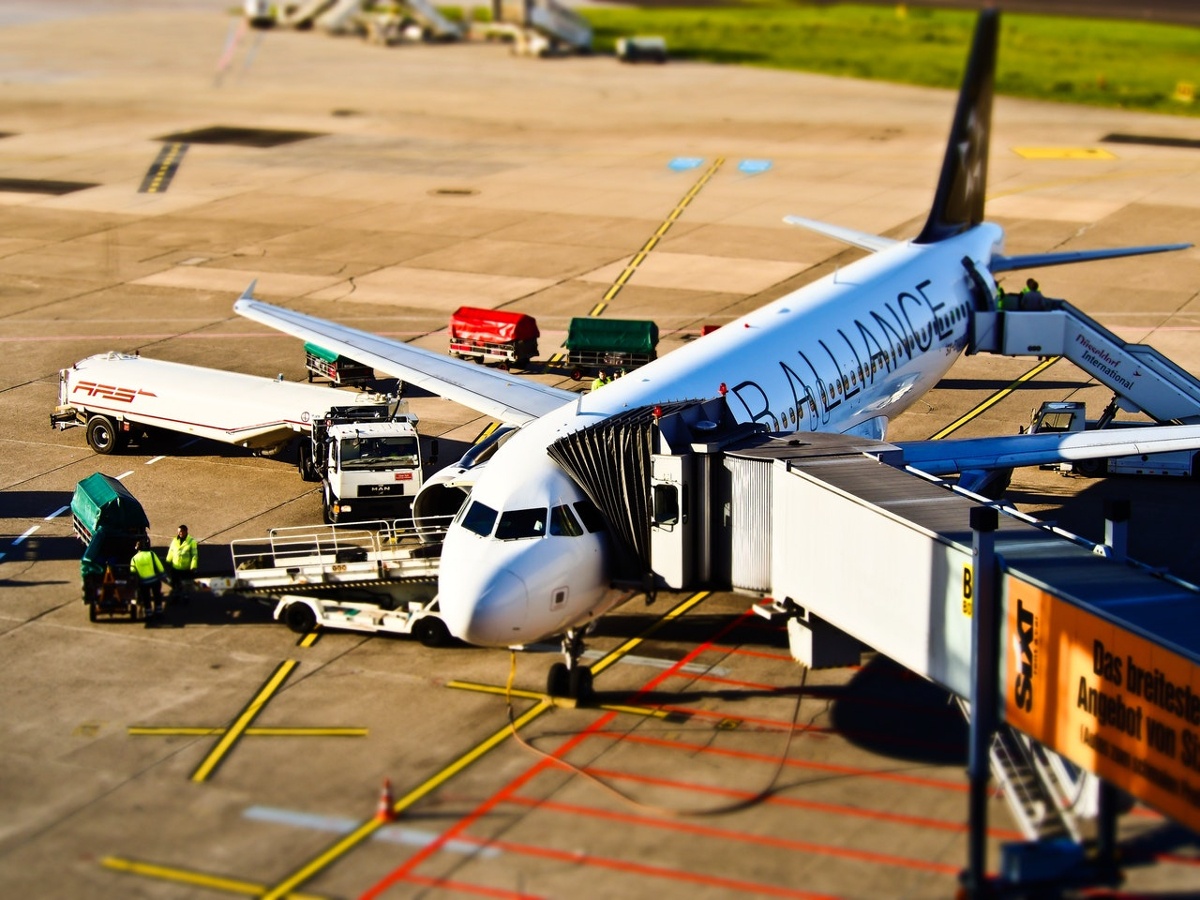 2001
Flight Instructor training program in cooperation with Lärarhögskolan in Stockholm is started. The location for the training is Arvidsjaur, Sweden. SAA's ab-initio pilot training is accredited by SAS, which means that SAA applicants can apply to the airline before meeting the flight requirements of 700 hours.
2000
Implementation of new training standards in accordance with JAA requirements. FTO approval for JAR-integrated courses in Västerås, Arvidsjaur, and San Diego.

MCC training package in cooperation with SAS Flight Academy. The training program is approved for student loans and grants by the Swedish government loans and grants authority (CSN).
1999
Start of Commercial Pilot training at secondary school level on commission by the Arvidsjaur City School board. The company name is changed from "Bromma Flygskola" to "Scandinavian Aviation Academy" (SAA).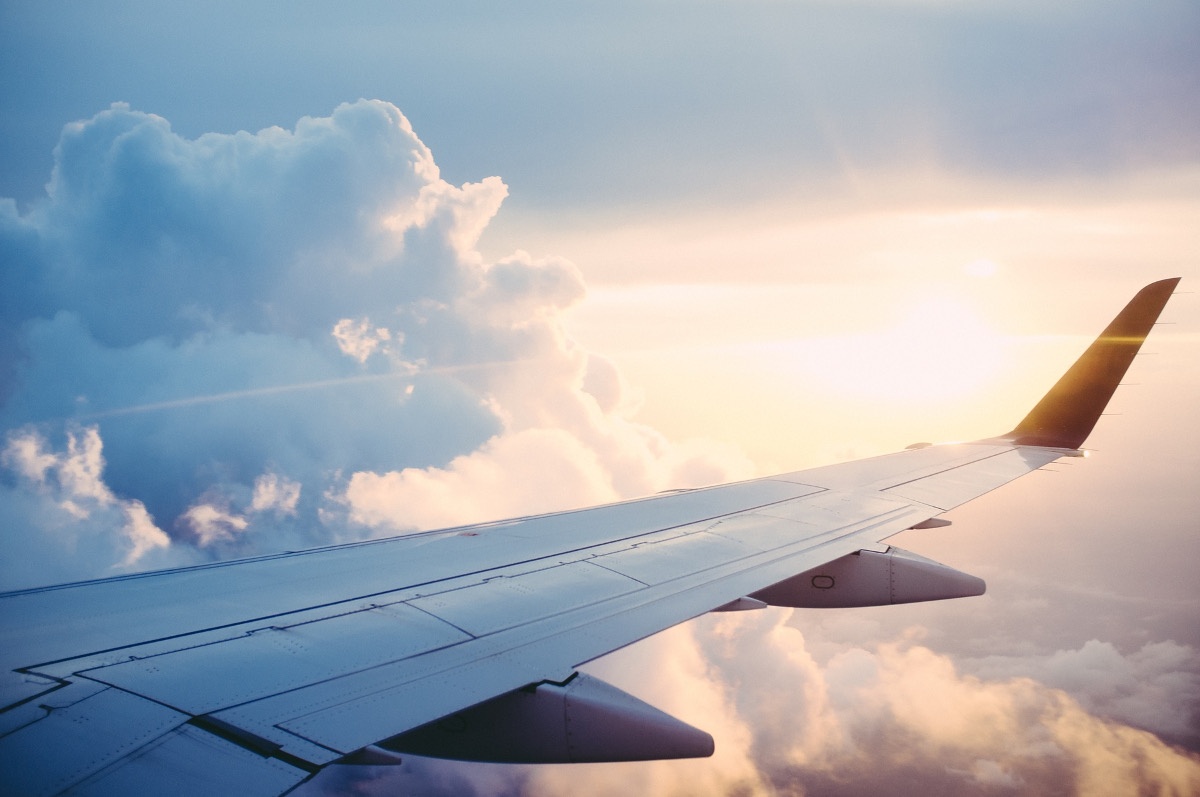 1994
Commercial Pilot training at secondary school level on commission by the Västerås City School board. Hangar 5 AB is JAR-145 approved.
1992
Commercial Pilot training in Estonia on commission for the Estonian Civil Aviation Authorities. Training of Estonian Flight Instructors in modern western teaching techniques and ICAO requirements. Bromma Flygskola acquires 92% of Hangar 5 AB.
1990
Bromma Flygskola acquires 50% of Hangar 5 AB. Business is conducted in modern hangars and offices for service and maintenance of aircraft and avionics, aircraft sales, and components.
1988
Commercial Pilot training on commission by the airline "Linjeflyg".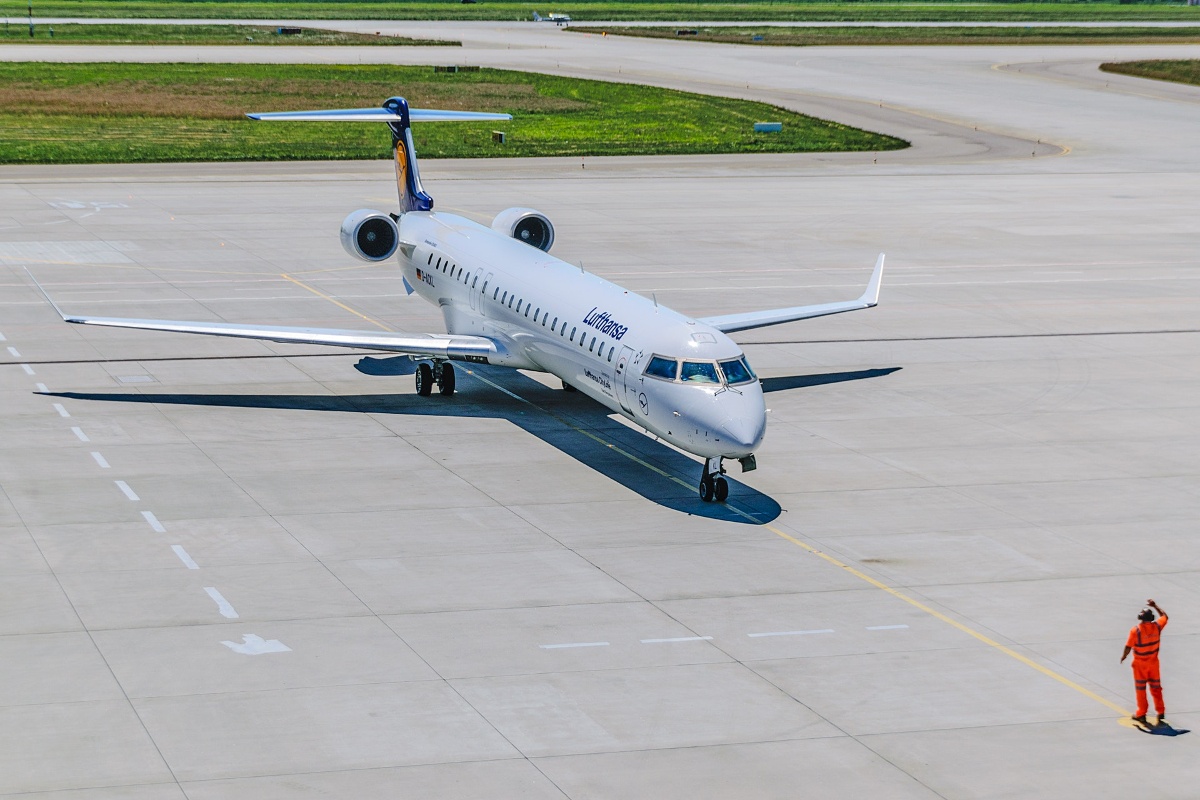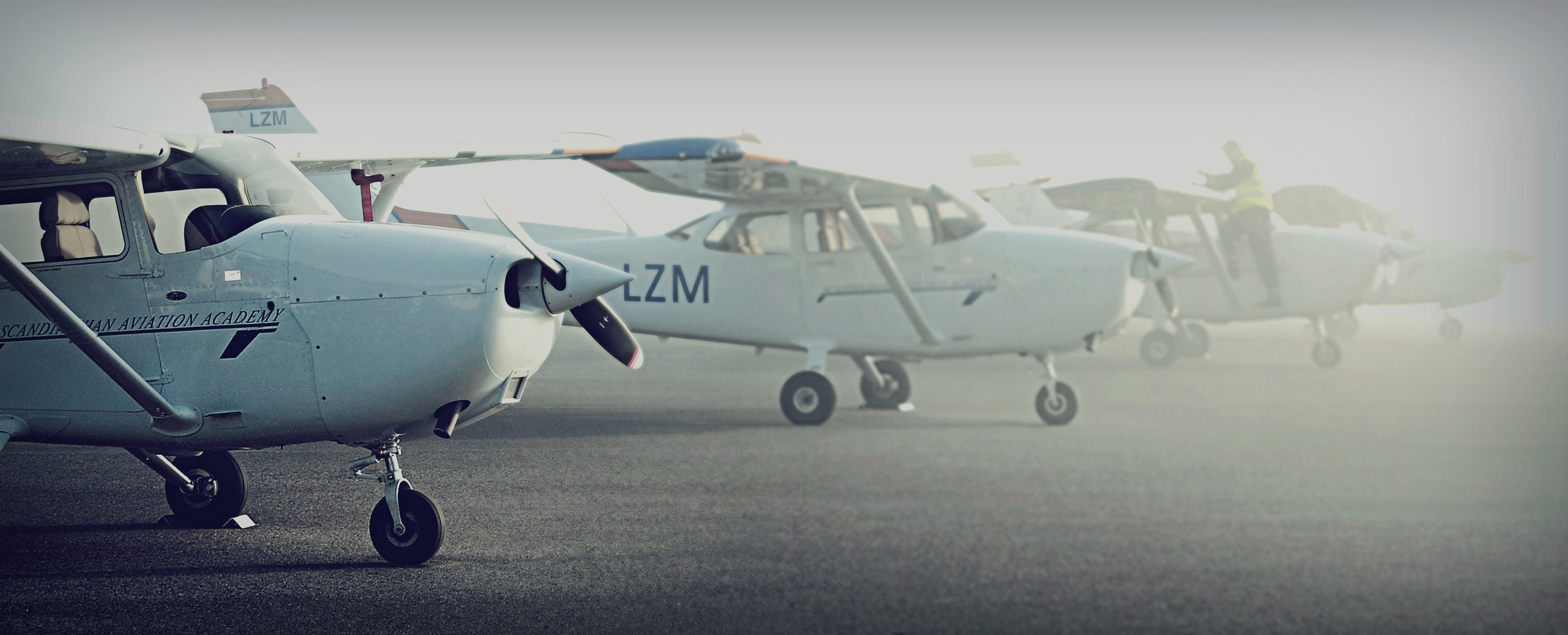 1987
Collinder AirTraining AB is acquired. In-house theory and simulator training is initiated. Transition training for military pilots into civilian aviation on commission by SAS, Linjeflyg, and Swedair. More than 100 pilots are converted during a 3-year program.
1979
Swedish Civil Aviation Authorities authorizes Bromma Flygskola to perform training for Commercial Pilots (CPL) and Instrument Ratings (IR).
1967
First Commercial Pilot education in cooperation with the airlines Scandinavian Airline Systems (SAS) and Linjeflyg.
1963
Bromma Flygskola is established, the flight school offers private pilot education at Bromma Airport in Stockholm, Sweden.
This is what you can expect from us...
We want to bring you fun, exciting and interesting news from OSM Aviation Academy and the airline industry alike. You will be entertained, educated and maybe even enlightened!
As a subscriber to our newsletter, your opinion is incredibly important to us. If at any time you feel like giving us feedback on what we are doing great and what you think we can improve, we encourage you to do so.
Remember, this newsletter is for you. If we're not delivering great reading material, we need to apply more thrust and keep climbing to the next flight level.
(and if you grow tired of us, you can always unsubscribe...)