OSM Aviation Academy
Our fleet
Our fleet consists of the Bye Aerospace eFlyer, Cessna Skyhawk 172, Diamond DA42, and Boeing 737NG Simulator.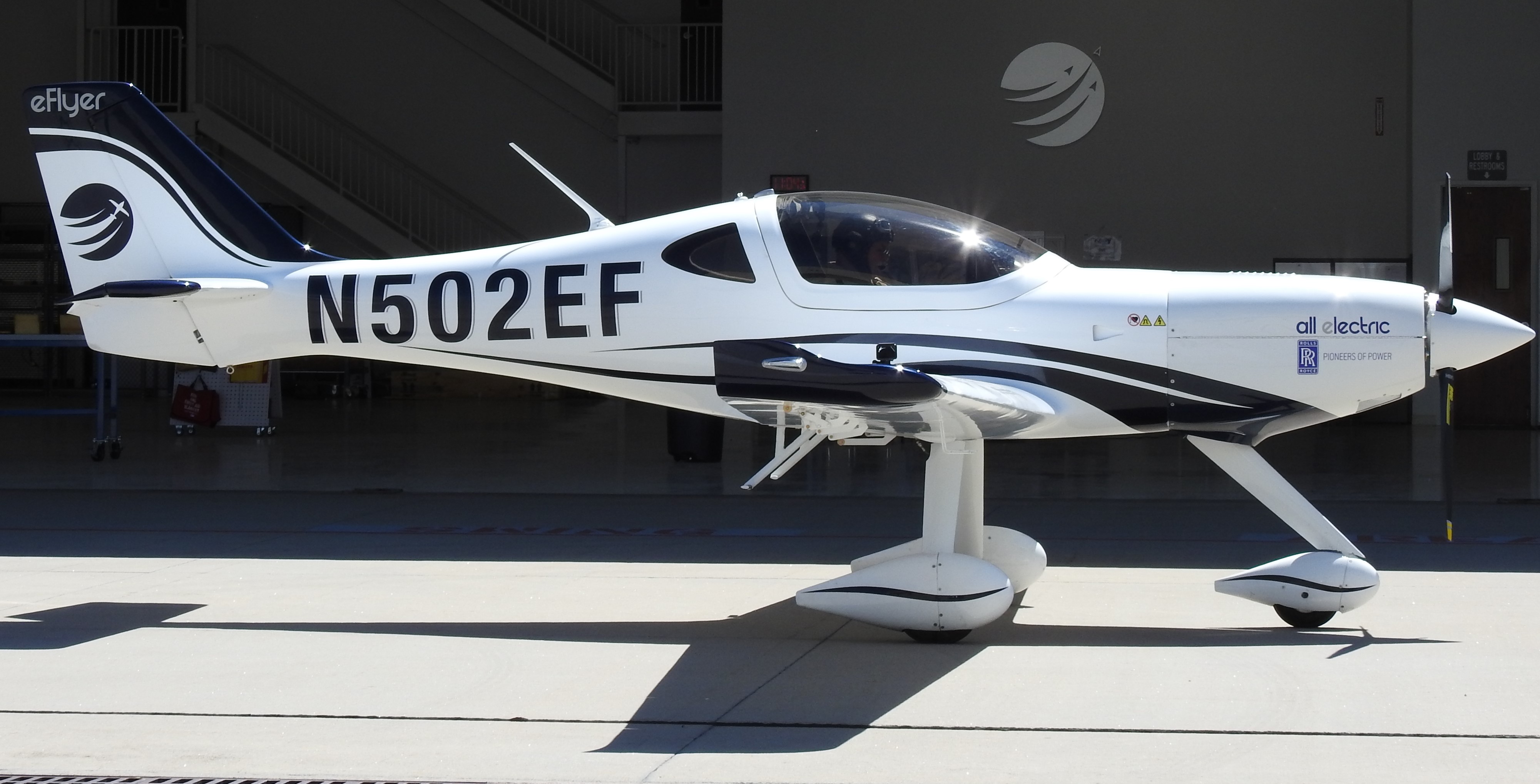 Bye Aerosoace eFlyer
Bye Aerospace is developing the eFlyer family of aircraft, which brings the full promise of electric propulsion to the market with safety, practicality, and reliability. The all-electric system requires no aviation fuel and results in zero emissions and significantly lower noise pollution compared to conventional aircraft. The sleek design also features enhanced speed and altitude performance with extremely low operating costs.
The eFlyer is a lightweight two-seat aircraft with a single tractor electric motor powered by Lithium-ion batteries. The eFlyer program helps us take another giant step towards a greener future within aviation.
Check out our podcast on electric aviation!
Cessna Skyhawk (C172) G1000
Cessna 172R is a single-engine, high winged aircraft that is very popular as a training aircraft worldwide. OSM Aviation Academy acquired its first Cessna 172R G1000 during 2005, and today all the conventional Cessna 172R in the fleet have been replaced by the more modern G1000 version.

The student operates this so-called "glass cockpit" equipped airplane, rather than airplanes with conventional instruments, from the very first flight. As airplanes with "glass cockpits" are growing in numbers in the airline industry.
Diamond DA42
The Diamond DA42 is the type of airplane used by OSMAA for the multi-engine training and the final phases of instrument training. This modern light twin is, just like our Cessna 172Rs, equipped with the G1000 "glass cockpit" instead of conventional instruments. OSM Aviation Academy started operating the DA42 during the spring of 2013, as the type replaced the previous OSMAA multi-engine training aircraft Beechcraft BE76 "Duchess".

The change was made both in order for the OSMAA students to experience a more technologically advanced airplane during training and to reduce the environmental impact of flight training.
Boeing 737NG Simulator
Our MPS FNPT II/MCC simulators are the most advanced MCC (Multi Crew Cooperation) simulators on the market. The simulator is unlike most other MCC devices built with aircraft parts to give the pilot a realistic and authentic experience of the 737NG.

The simulator gives all our students high-performance jet training in combination with MCC training. The OSMAA instructors are all professional airline pilots with extensive knowledge of how to operate an airliner. We prepare our students for a professional airline career using the most advanced technology.